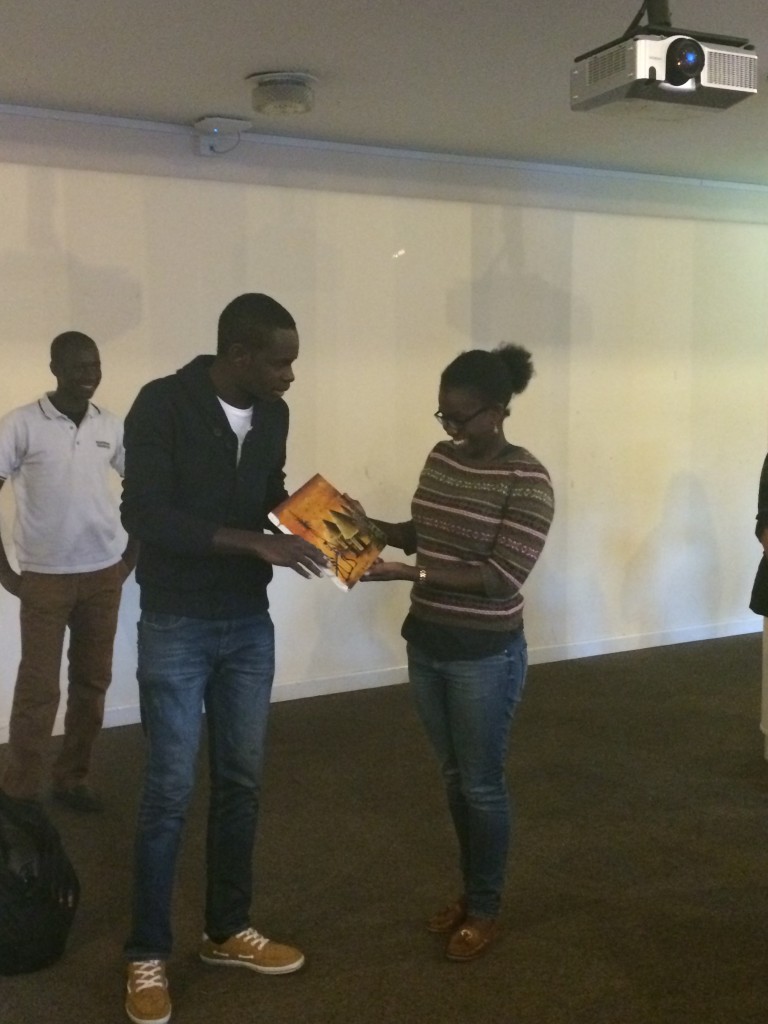 We had a wonderful afternoon introducing our Gambian Medical students to a traditional afternoon tea, with students from all years from the College of Medicine attending to welcome the students as well as get a chance to ask them about their experiences of medicine both at home in The Gambia and here in Wales.
Bella, Kitabu, Saikou and Yafatou also very kindly presented the committee with presents from The Gambia which were very gratefully received and now have pride of place within the Swansea Gambia Link display within the College of Medicine.
With it being Bonfire Night, following afternoon tea a number of students accompanied Bella, Kitabu, Saikou and Yafatou down to the beach to watch the fireworks; an evening enjoyed by all and a great way to top off a wonderful afternoon.
Thank you to all who attended, we hope you had as lovely a day as we all did!