Thanks to the hard work of everyone involved in its organisation, the 2019 Christmas Ball went down as a huge success. Staff and students alike partied the night away with Christmas cheer and it proved a wonderful way for first year students to celebrate making it through their first term at Swansea.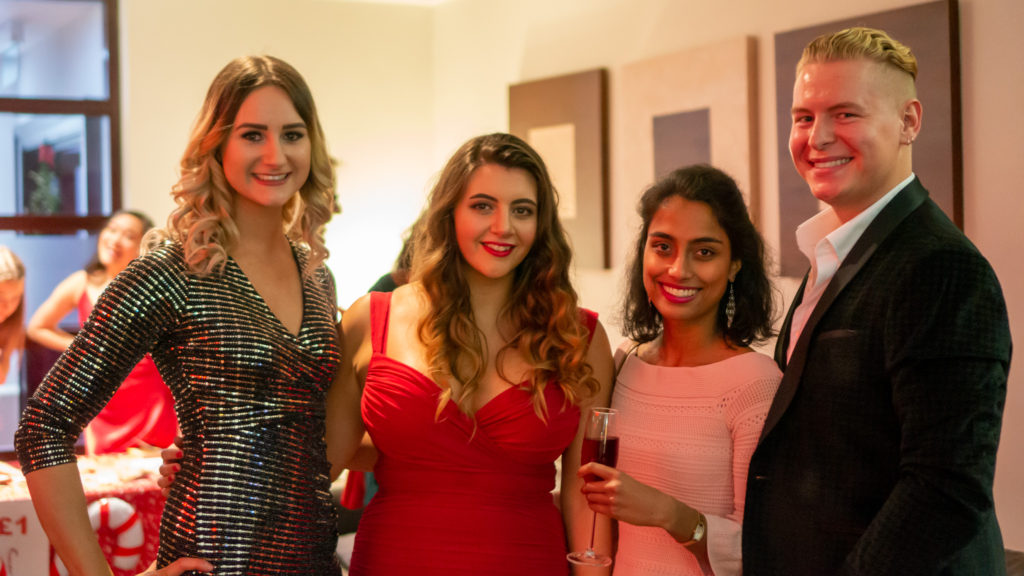 Despite such a short timescale to prepare for the ball, the committee and other volunteers worked tirelessly around exams to make it a night to remember. An army of helper elves transformed our fab venue, The Dragon Hotel, into a festive wonderland for the night, with mistletoe and stockings hanging ready for guests to arrive. Presents lay under the tree and the fire glowed in our Santa's grotto, while in the main hall 12 Days of Christmas decorations were enhanced by a golden glow thanks to the amazingly helpful team over at Total Sound Solutions.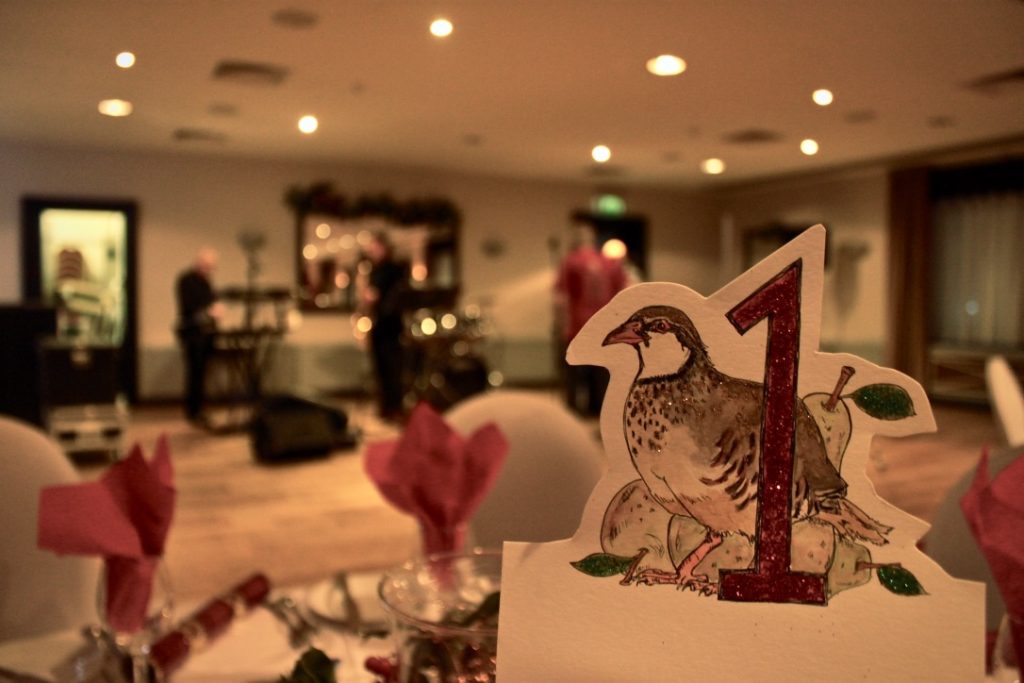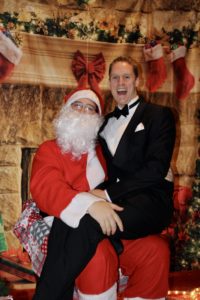 Things looked so good that Father Christmas himself decided to come along and check the ball out, much to the guests' excitement.
Having decided to stay and join the fun, Santa then led guests in a rendition of The 12 Days of Christmas that some might say would put Carols at Kings to shame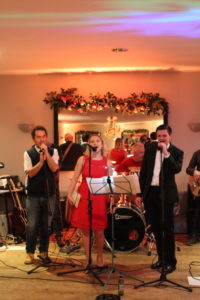 A tasty meal and some candy cane and raffle excitement followed, before guests hit the dance floor. Thanks to our fantastic band for the night, The Arrhythmics, even the more reluctant dancers were inspired to bust some moves.
The band's fantastic performance of Fairy Tale in New York was especially memorable, with special guests Lauren Morris, Rob Jones and Steven Lee getting everyone singing again.
Not only was the Christmas Ball a fun-filled night but, more importantly, it successfully raised money for the Swansea Gambia Link. Thanks to everyone's Christmas generosity in buying tickets, drinks, candy canes and raffle tickets, the event raised an incredible £1,200. We're thrilled to have exceeded our expectations in funds raised for the night and grateful to everyone who helped us achieve this.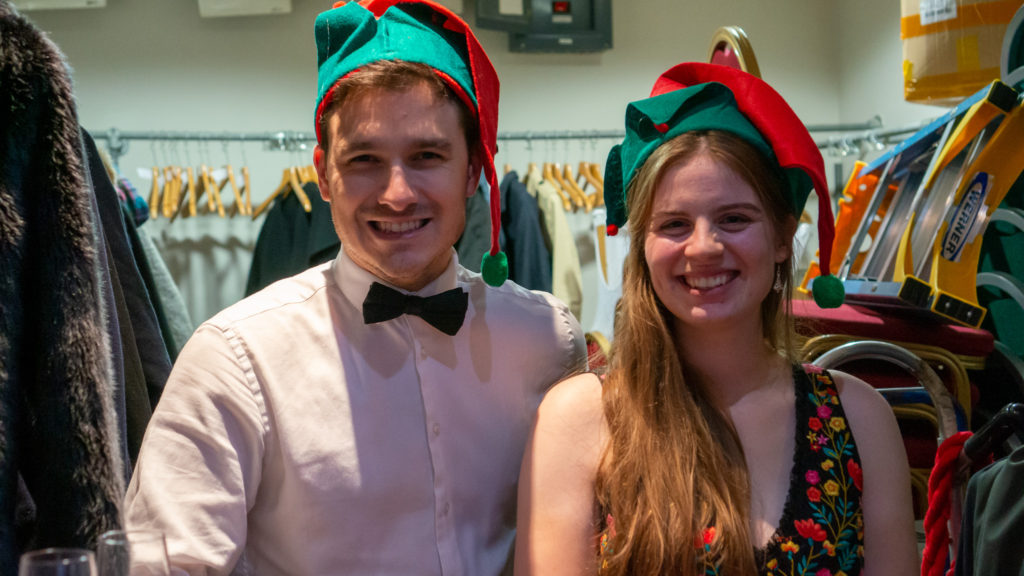 A big diolch or thank you to everyone who came, volunteered, provided raffle prizes or otherwise supported the event. The money will go a long way towards ensuring that the Gambians visiting in the coming year get the most from their learning experience in Wales.
The committee is now looking ahead to our next fundraiser in February. We hope you're as excited as we are for the Auction of Promises – we'll do our best to make it an even better party than this one.