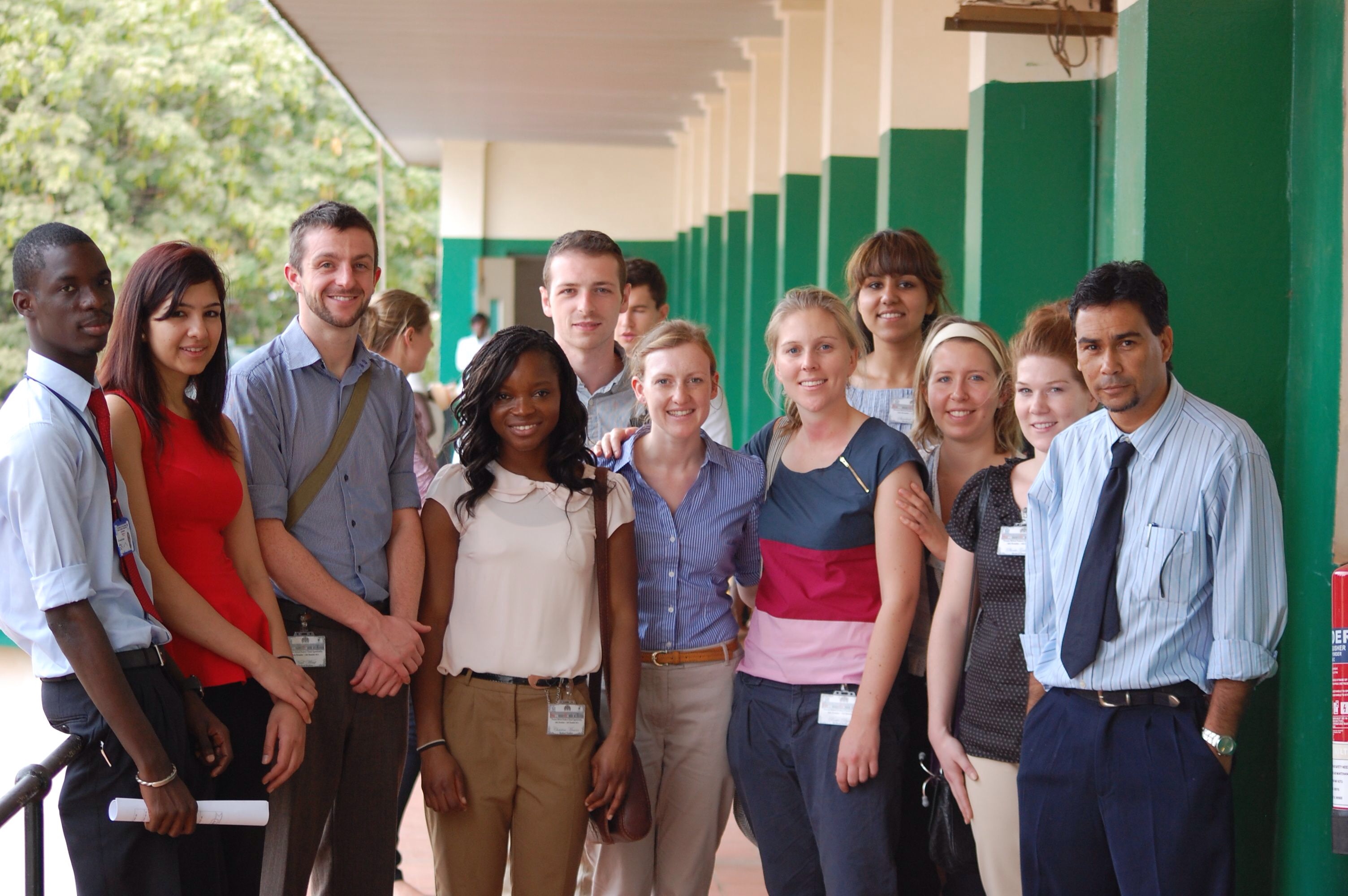 Swansea Gambia Link
Swansea Gambia Link helps to improve healthcare provision in both The Gambia and Wales through
shared training opportunities and knowledge exchange. In addition, we also support
the work of non-profits aiming to improve healthcare in The Gambia.

Exchange Programme
An annual exchange programme between students from The Gambia Medical School and Swansea Medical School.

e-Learning
A range of online teaching resources for the benefit of students in Swansea and The Gambia.

Supporting Non-Profits
Our exchange programme facilitates work with non-profits committed to healthcare improvement in The Gambia.
Our Charitable Objectives

The prevention and relief of poverty
by improving medical education and facilities through networking of staff, students and clinicians associated with both universities to further the professional and personal development of medical students, raising funds for donations and grants for projects that improve healthcare facilities in The Gambia, and funding the Gambian students' exchange to Wales (including but not limited to travel expenses, accommodation, catering and educational resources)
The advancement of education
through the organisation of clinical placements, lectures, seminars and other medical teaching to medical students during their exchange programme
The enhancement of health and saving lives
through increasing the standard and diversity of educational opportunities relating to medicine that are available to medical students in order to enhance their delivery of healthcare to the public and improve outcomes
The enhancement of equality and diversity
through building working partnerships which provide opportunities to learn about differences in culture, religion and demographics of The Gambia and Wales, improving the medical students' understanding and experience in equality and diversity
The relief of those in need, by reason of ill-health and disability
through the provision of improved healthcare facilities and education, and by supporting projects aimed at the reduction of ill-health and disability in The Gambia
The advancement of science
through producing a working relationship between both universities to collaborate on improving medical teaching, clinical care and research
Support our mission!
Swansea Gambia Link is committed to improving healthcare provision in both
The Gambia and Wales through shared learning opportunities and supporting non-profits.