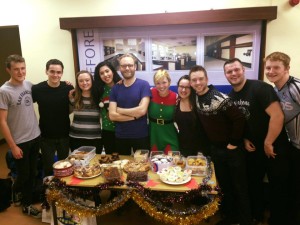 As of October 2016, there has been a new committee taking over the reins of the running of The Swansea Gambia Link. We have been settling into each of our roles over the last couple of months and have been getting stuck in with fundraising to allow us to bring over 4 medical students from University of The Gambia to continue this fantastic educational collaboration. We would like to take this opportunity to thank the 2015/16 committee and wish them all the very best for their continued medical education and with their opportunity to complete part of a clinical placement in The Gambia.
We are very pleased to introduce ourselves as this years committee, with details of personnel below. Please don't hesitate to get in touch through the SGL email account; swanseagambiasociety@gmail.com with any queries you may have.
Henry Hobson – Chair
Alessia Waller – Vice chair
Oli May – Treasurer
Damien Drury – Head fundraiser
Chris Bowler – Fundraiser
Sam Moynes – Fundraiser
Zach Pierepont – Fundraiser
Emel Yildirim – Fundraiser
Tom McLelland – Communications officer
Arian Rahim – Communications officer
We are looking forward to the coming months for the opportunity to work for this well-established partnership and to continue the exchange programme of medical students between the two institutions.